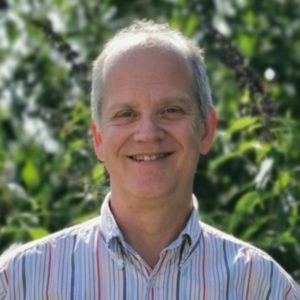 Director: Health & Education
Harvey Neve is a specialist in leadership and business change having held transformational leadership roles in both the private and public sectors. He is a Chartered Fellow of the CMI and a popular blogger and speaker.
During a 16yr career at Whitbread / Interbrew, Harvey led the UK sales teams, worked in the USA and managed large, complex customer accounts before moving to the Public Sector where he spent 15yrs leading exams modernisation, IT & digital transformation teams and the application of AI at the Department for Education. Harvey's final Civil Service appointment was at Public Health England where he had responsibility for the digital product portfolio and transformation, also working as an assessor for the Cross-Government Smarter Working programme.
Harvey joined the Fimatix team in Sept 2020 to lead the application and adoption of new / emerging technologies and digital ways of working in the Public Sector, with a specific focus on Health and Education. Harvey also heads up our presence in the North of England from our Newcastle office, taking an active role in his local community.
In his spare time Harvey provides a taxi service to, and enjoys watching his Daughter's sporting events, along with relaxing walks in beautiful County Durham where he lives with his Wife and family.