Opsmatix is a world leading AI solution that transforms operational processes – it is a SaaS 24/7 real time cloud-based computing solution utilising AI with NLP, ML and Neural Networks.
The Opsmatix AI Platform delivers operational and business transformation:
automates processes
reducing manual intervention, freeing up staff for value added functions, cutting costs and risks
provides the ability to monitor and report on SLAs/KPIs and improve customer service
The Opsmatix AI Platform:
automatically reads and understands intent in unstructured communications:
Email, fax, text messages, SWIFT MT950s, voice, web…
any digitisable form of communication, including embedded documents and attachments
workflow escalates cases for manual intervention/sign off
reduces operational costs by 30-90%:
freeing up business staff
allows staff to work from home
freeing up IT staff – the Total Cost of Ownership is low as Opsmatix run and support the solution in the cloud
no AI experts are required by our clients – Opsmatix maintain the AI model
is GDPR-compliant and has the highest levels of data and cybersecurity.
One manifestation of the use of Opsmatix is in CCaaS (Customer Center as a Service), as described in the video below.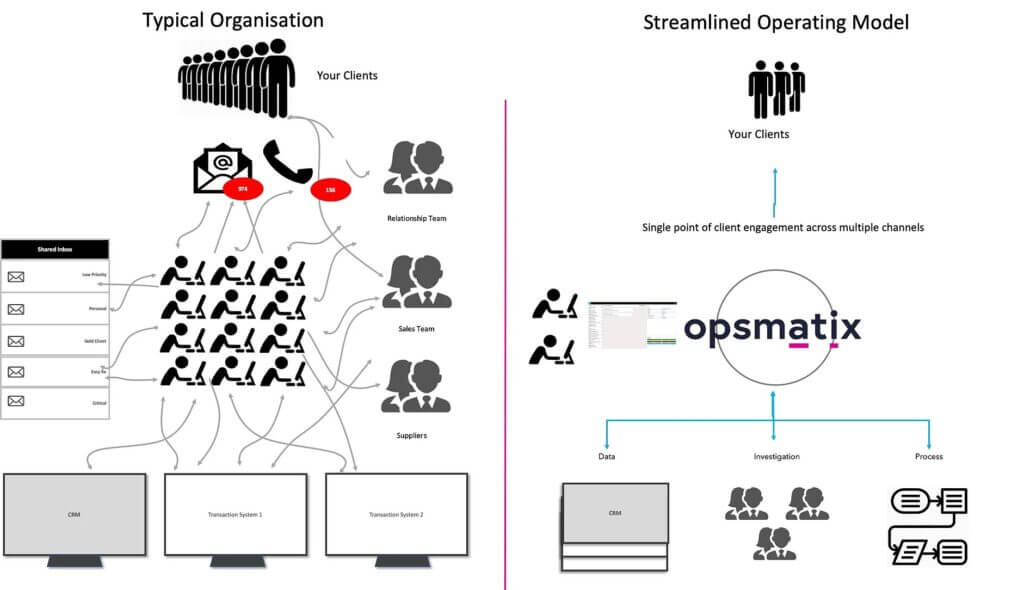 Press
Calastone implements Opsmatix Artificial Intelligence solution
---
We'd love to learn more about you and your business and see if there is anything we can support you with.